The 5 Best Soft Pastels for Beginners in 2023
The 5 Best Soft Pastels for Beginners in 2023
Soft Pastels are loved by artists for their vibrant and pure colours, unlike other art materials. Professional pastel artists are especially fond of these vivid colours. However, it's essential to know that pastels can't be mixed like some other art supplies. To become skilled at using pastels, artists need a variety of colours.
How to Choose the Best Soft Pastels for beginners
When you're shopping for soft pastels, consider these factors to find the right ones for you:
Colour Variety
Grade
Soft Pastel Length
Price
In this guide, we'll also recommend the best soft pastels for beginners, artist-grade pastels, and those ideal for creating portraits. While soft pastels can be a bit pricey since they are often handmade from natural pigments, there are budget-friendly options for students too.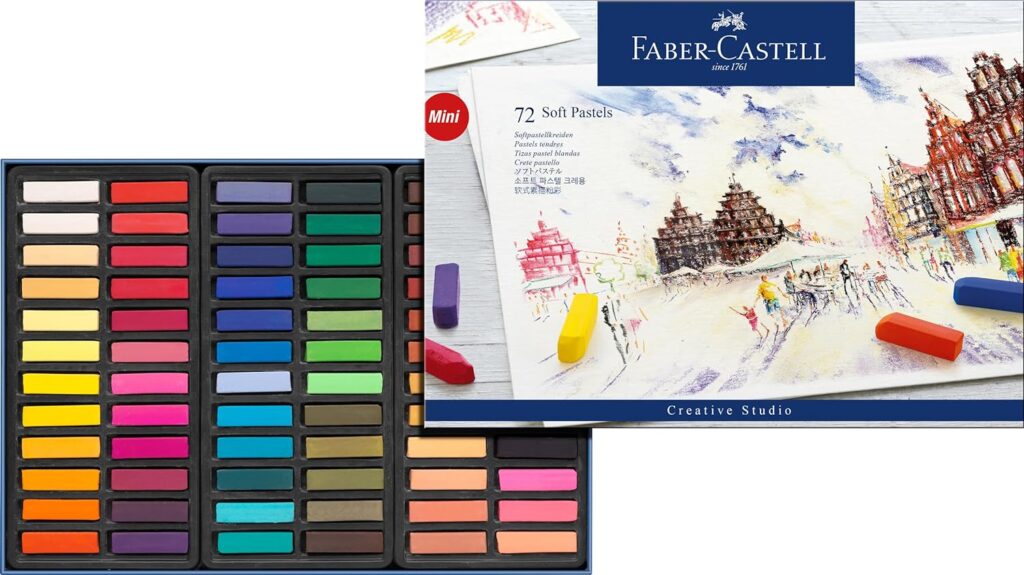 Best Soft Pastels for Beginners:
Faber Castell Creative Studio Soft Pastel Crayons
Beginners and students seeking quality student-grade pastels will find these soft pastel crayons to be a great choice. They offer a variety of vivid colours, making them perfect for landscapes. Additionally, their harder consistency makes them excellent for drawing fine lines. These pastel sticks glide smoothly and work best on thicker pastel paper. With the range of colours in this set of half-stick chalk pastels, students can experiment with shading, blending, and layering to master pastel painting.
Best Soft Pastels Overall:


Schmincke Extra Soft Pastels
Schmincke's professional-grade pastels stand out as some of the finest premium soft pastels on the market. They are cherished for their soft and smooth consistency, which allows for effortless blending. These pastels are made from finely ground pure pigments, resulting in vibrant colours that boast the highest level of lightfastness and contain only a minimal amount of binders. Professional artists will be delighted by the extensive colour variety, including a wide range of blues, greens, purples, oranges, and yellows, as well as a selection of browns and greys.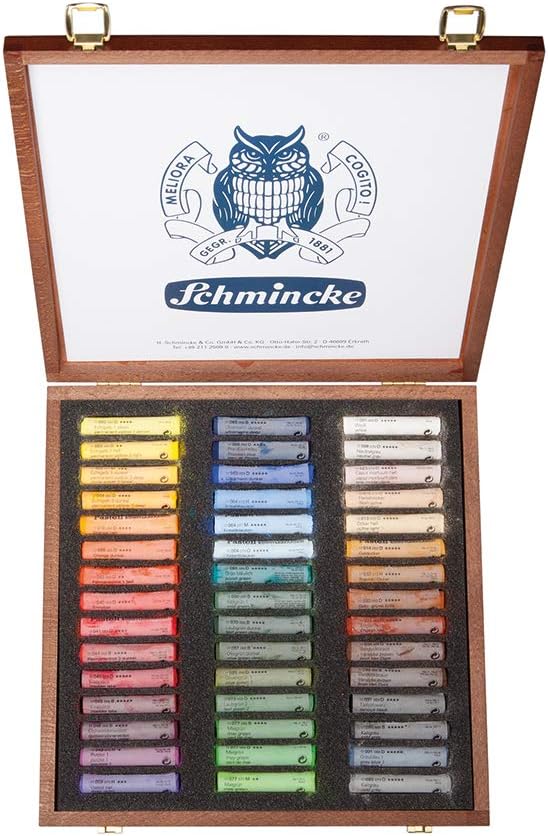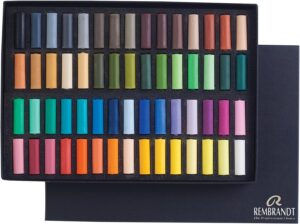 Best Artist-Grade Soft Pastels:
Rembrandt Soft Pastels, Artist-Grade
Rembrandt pastels are renowned for their exceptional radiance, pure pigments, and luxuriously smooth application, making them one of the top brands in the world of soft pastels. These artist-grade pastels feature a splendid array of vibrant greens, yellows, blues, and an array of other complementary pastel hues, making them ideal for crafting a balanced and neutral pastel masterpiece.
With these half-stick pastels, professional artists can effortlessly achieve subtle blends and transitions in their artwork. Plus, this set of Rembrandt pastels comes neatly packaged in a durable cardboard box, ensuring that your prized pastels remain organized and well-protected.
Best Soft Pastels for Portraits:
Savoir-Faire Sennelier Soft Pastels
Sennelier has a longstanding reputation for crafting top-notch studio-quality pastels, and their half-stick oil pastels are certainly no exception. These oil pastels boast exceptional pigmentation, offering a stunning array of bold and captivating colours. What sets them apart is their ability to strike a balance between hard pastels (eliminating hard lines) and soft pastels (preventing crumbly fingers).
This set includes a diverse range of natural pigments, featuring an array of browns, greys, blacks, beiges, and various other shades that are perfect for capturing a wide spectrum of skin tones. Thanks to their oil-based consistency, these rectangular pastels aren't limited to paper – they can also be applied on glass, metal, wood, and even stone. Furthermore, each pastel stick boasts a high lightfastness rating, ensuring the longevity of your artistic creations.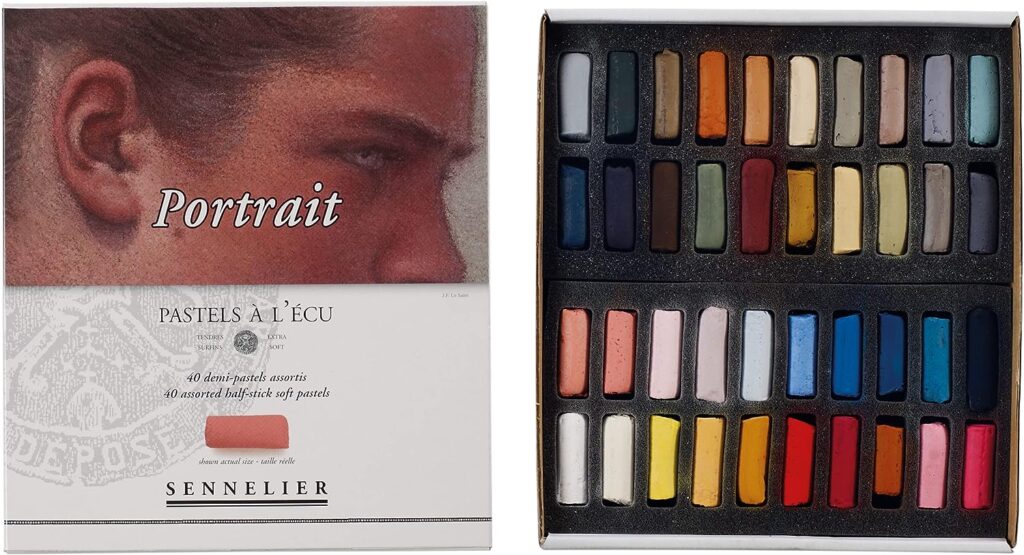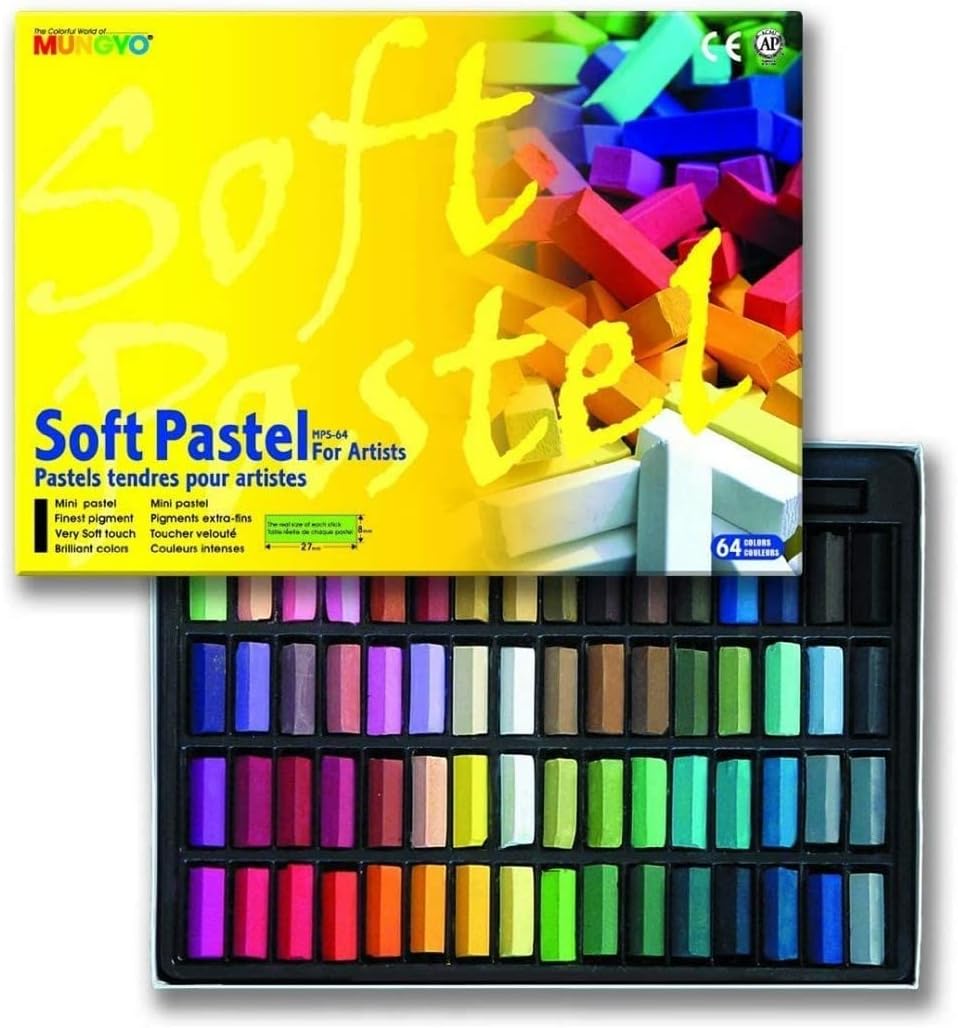 Best Budget Soft Pastels:
Mungyo soft pastels are an excellent choice for those looking to make their artistic mark on a budget. What sets them apart is their non-toxic nature, making them a safe option for children to explore colouring books, create drawings, or even delve into pastel paintings.
These square-shaped pastels offer a surprising degree of lightfastness, particularly given their wallet-friendly price point of under $30. Additionally, they come in a range of vibrant and bold colours, distinguishing them from other chalk pastels on the market. So, if you're looking to unleash your creative potential without breaking the bank, Mungyo soft pastels are a fantastic choice.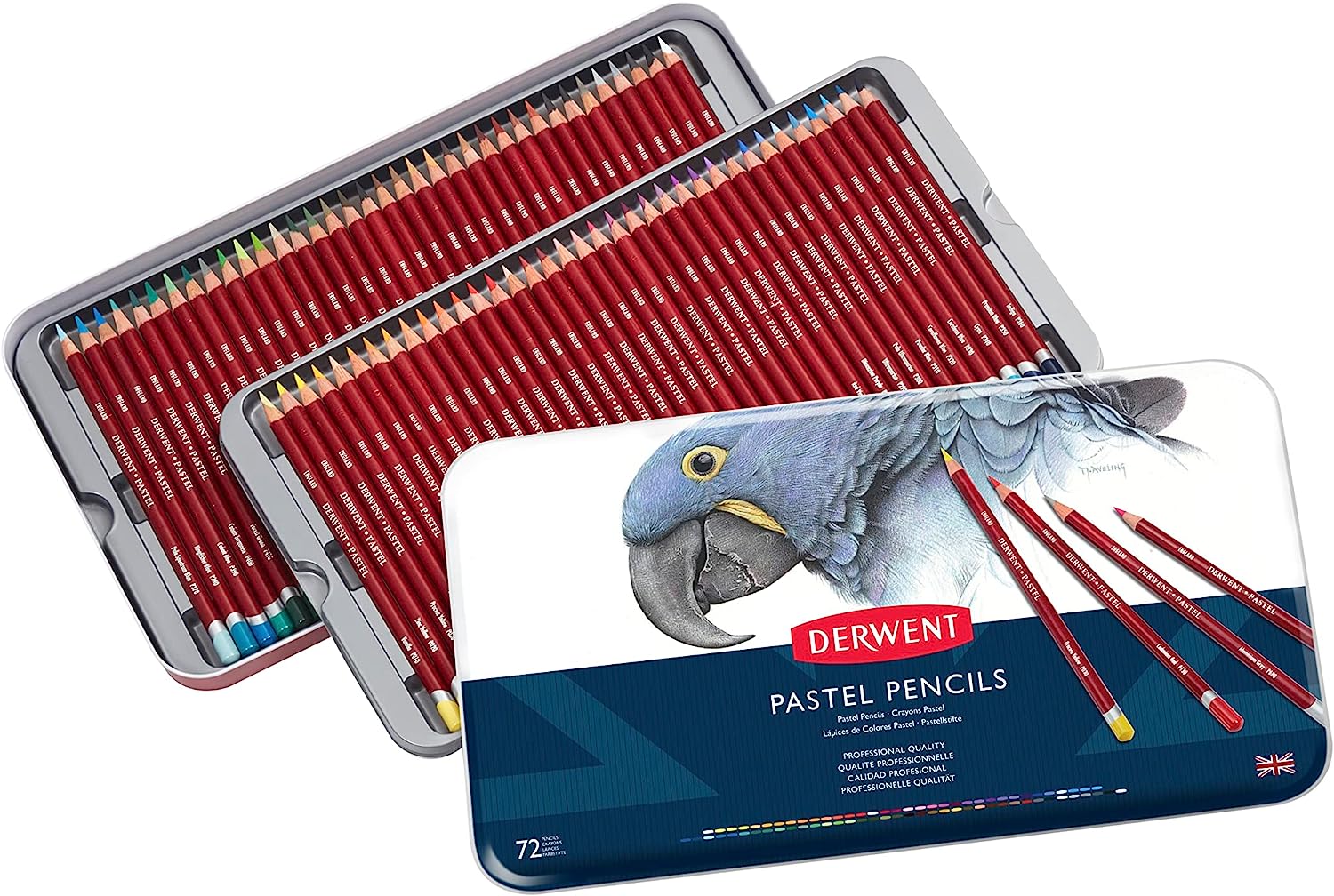 Choosing the perfect pastel pencils can be a bit like embarking on an exciting adventure. Whether you're just starting out, a passionate sketcher, or a seasoned pro, we've got you covered. We'll break down the key factors that matter most: price, colour variety, and consistency. By the end of this guide, you'll have the insights you need to select the ideal pastel pencils for your creative journey. So, let's jump in and discover the colourful realm of pastel pencils together!