The 5 Best Dinnerware Sets in 2023
The 5 Best Dinnerware Sets in 2023
Elevate Your Dining Experience: The Ultimate Guide to Selecting Perfect Dinnerware
Whether you're settling into a new home, curating your wedding registry, or simply seeking to replace worn-out plates and bowls, investing in quality dinnerware is paramount. Consider this: You'll be reaching for it at least once a day, serving up meals to friends and family, and perhaps even using it for delightful outdoor feasts. The ideal dinnerware seamlessly aligns with your personal style, budget, and possesses the enduring quality to withstand everything from casual weeknight suppers to extravagant holiday banquets.
We've made it our quest to find dinnerware that not only stands the test of time but is also a breeze to clean, light to handle, and microwave-safe. Our selections encompass a wide range of prices, weights, and styles, offering a blend of best-selling classics from renowned brands and time-tested favorites from our years of experience. Many of these options even come with replacement programs, ensuring you're covered in case of breakage or defects. So, let's start our journey to create magical dining moments.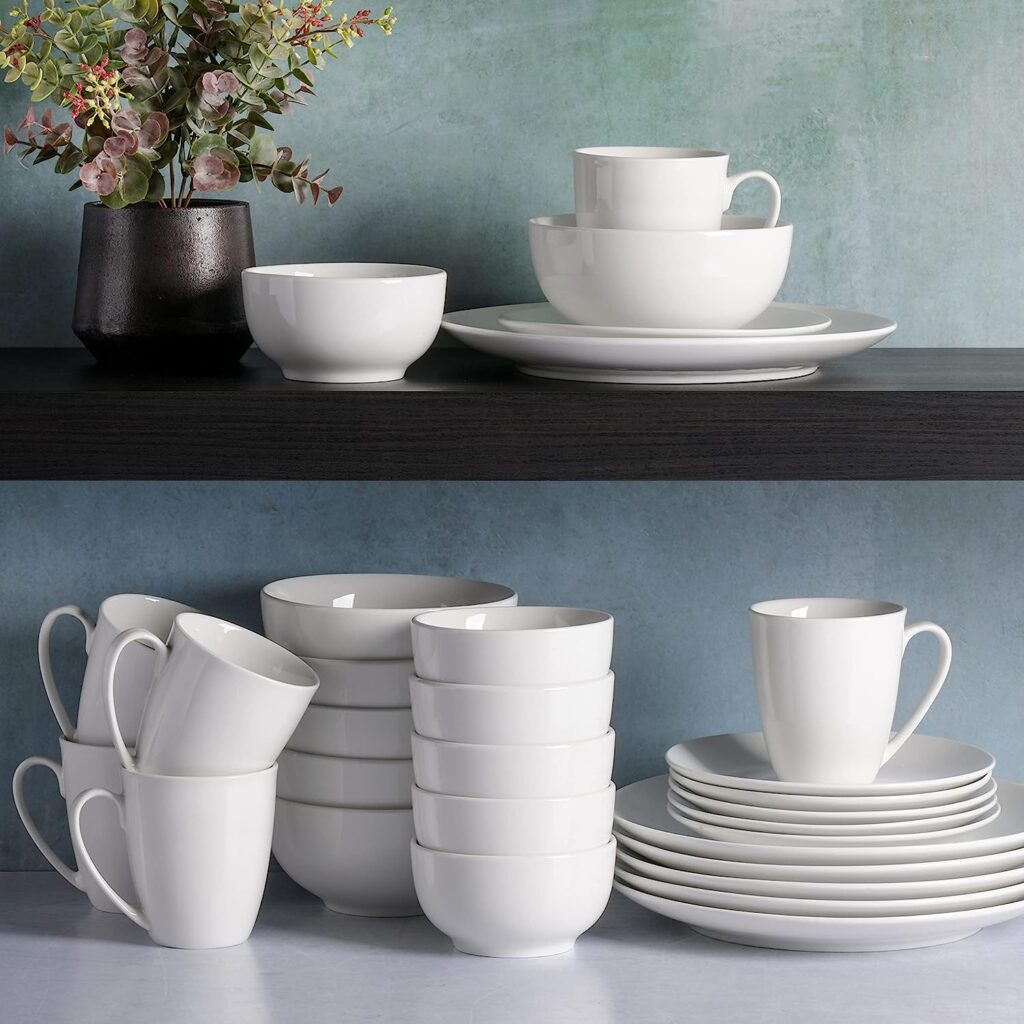 Best overall Overall Dinnerware Set:
Gibson Home Zen Buffet 30-Piece Dinnerware Set
We uncovered a gem in Gibson's extensive dinnerware collection, one that marries quality and style. The 30-piece Home Zen Buffet set from this brand delighted us, offering an impressive range of mugs, dinner plates, dessert plates, standard bowls, and salad bowls. What sets it apart is its microwave-friendly and dishwasher-ready features, making your dining experience more convenient.
This set doesn't just serve meals; it crafts them into memorable experiences. While some may argue that the 4.5″ salad bowls are a smidge small for greens, they've discovered an alternate life as prep bowls, adding a unique twist to your culinary adventures. All of this, and it's yours for under $160, proving that affordable elegance is not just a myth."
Best value Dinnerware Set:
Corelle Vitrelle 18-Piece Service for 6 Dinnerware Set
For your daily dining needs, look no further. Corelle offers a chip-resistant, microwave-friendly, and dishwasher-safe set at an incredible value. Known for its reputation of being resistant to breaking, chipping, scratching, and staining, Corelle has earned its place as a top choice in dinnerware. It's a brand that's equally at home indoors or outdoors, and it's currently a best-seller on Amazon.
Despite its ultra-lightweight feel, this dinnerware is deceptively durable, rivaling heavier porcelain pieces. With a range of patterns to choose from, this set includes six each of dinner plates, salad plates, and bowls. It's the perfect choice for families seeking sturdy dinnerware without opting for plastic and is an excellent option for alfresco dining.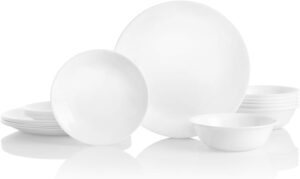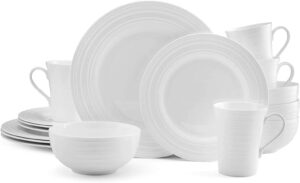 Best Dinnerware Set for 8:
Mikasa 40-Piece Delray Bone China Dinnerware Set
This 40-piece dinnerware set is an exceptional find at its price point. It includes eight each of dinner plates, salad plates, cereal bowls, fruit bowls, and 14-ounce mugs, making it an ideal choice for larger families or those who frequently host dinner parties and holiday gatherings. These dinner plates measure a generous 11 inches, offering ample space for festive feasts, although some reviewers noted that they may require a bit more cabinet space.
Embracing a minimalist style with clean lines and an all-white palette, this collection exudes timeless elegance, ensuring it stands the test of time. Reviewers raved about the set's lightweight yet durable quality. What's even more impressive is its versatility: it's oven-, dishwasher-, microwave-, and freezer-safe, making it the perfect companion for all your culinary adventures.
Best Modern Dinnerware Set:
Stone Lain Coupe Dinnerware Set
Elevate your dining with Stone Lain's 16-piece Black Matte stoneware dinnerware set – the epitome of hip and cool. This set isn't just tableware; it's a bold style statement that combines form and function. It includes dinner plates, salad plates, bowls, and mugs with a post-modern lipped rim design, exuding a cool, ebony charm. Crafted from durable stoneware, these dishes are as stylish as they are practical, being 100% dishwasher and microwave safe. Whether it's for a wedding registry, housewarming gift, or adding flair to your daily dining, Stone Lain's stoneware sets a trend without breaking the bank.
With this dinnerware you can have it all – high-end dishes without the high price. Tableware for memorable social experiences. Make a statement, and let the dishes set the tone, mood, and perfect table.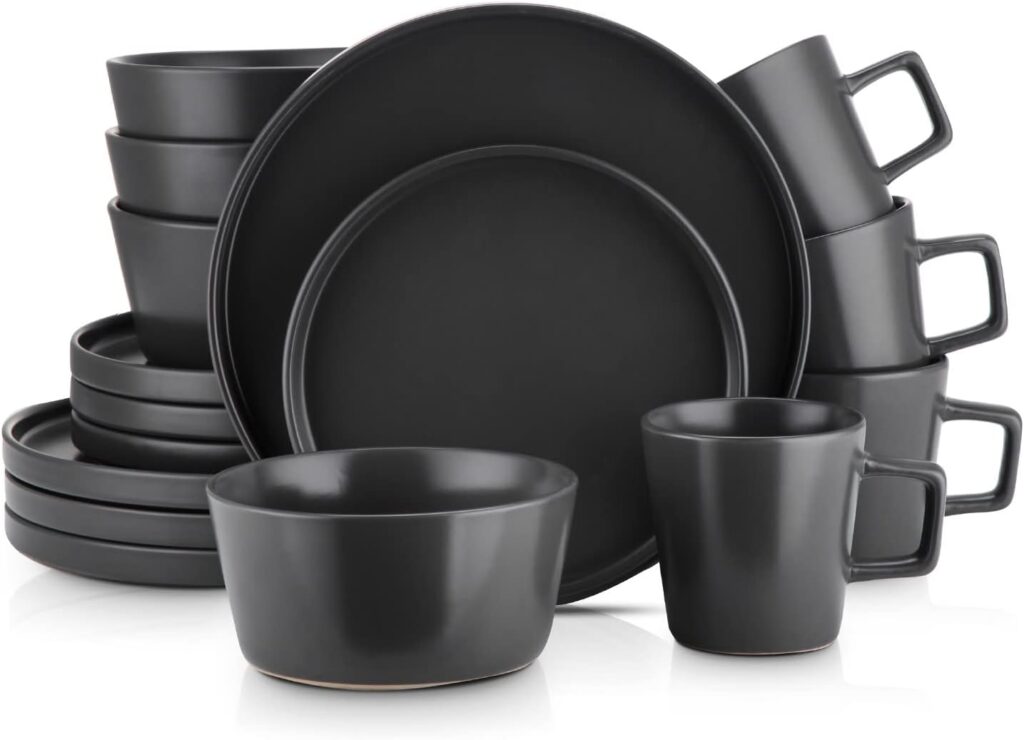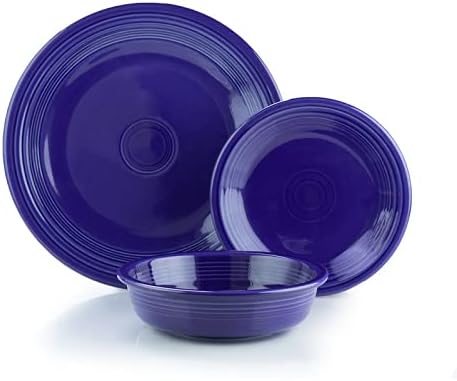 Best Porcelain Dinnerware Set:
Fiesta 12-Piece Bistro Dinnerware Set
Fiesta, a beloved and highly popular brand, is celebrated for its distinctive dinnerware. Crafted from porcelain, often referred to as china, it provides an affordable alternative to bone china without compromising on durability or weight. These pieces are not only dishwasher and microwave safe, but they can also withstand oven temperatures of up to 350°F. Their bright color options, adorned with a lively concentric pattern around the rim, are a delightful visual feast, even though deeply saturated hues may not be the classic backdrop for food.
Each set contains four dinner plates, salad plates, and bowls. Reviewers adore their sturdiness and thickness, with Fiesta even backing their claim of chip-resistance by offering a five-year chip-replacement warranty. For those who prefer mixing and matching patterns or like to have a versatile collection for holiday table settings, the brand also offers 3-piece sets in various colors, allowing you to curate a table as unique as your personality.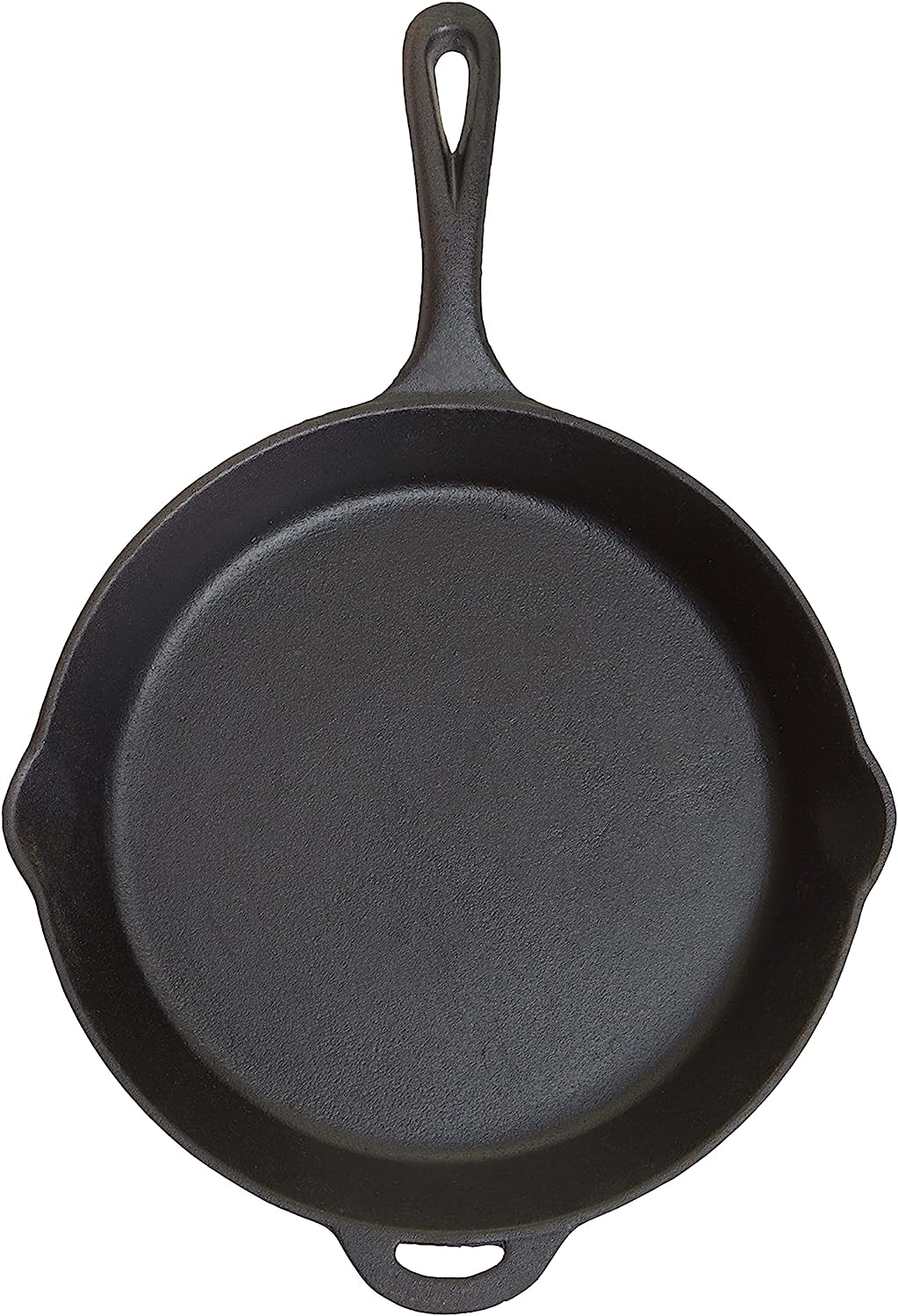 A cast iron skillet is an affordable kitchen workhorse that lasts, and many cooks have owned their cast iron skillets for years. James Beard Award-winning Southern cookbook author and chef Virginia Willis inherited her grandmother's skillet, which she estimates is 100 years old. "When I moved from New York and drove the car down, I put the jewelry, the irreplaceable art, and the cast iron skillet in my car." Click below to find the best cast iron skillets!