The 3 Best Acrylic Paint Brush Sets for Beginners in 2023
The 3 Best Acrylic Paint Brush Sets for Beginners in 2023
How to Choose The Best Acrylic Paint Brush Set
When it comes to finding the perfect acrylic paint brush set, a few key factors can make all the difference in your artistic journey. Pay close attention to the bristle type, the number of brushes in the set, the various shapes on offer, and whether you prefer long or short handles. While the lines between synthetic and natural hair brushes have blurred in recent times, remember that acrylic brushes are versatile and can often moonlight as oil painting tools, but they're not typically suited for watercolours. So, choose wisely, and let your creativity flow with every stroke!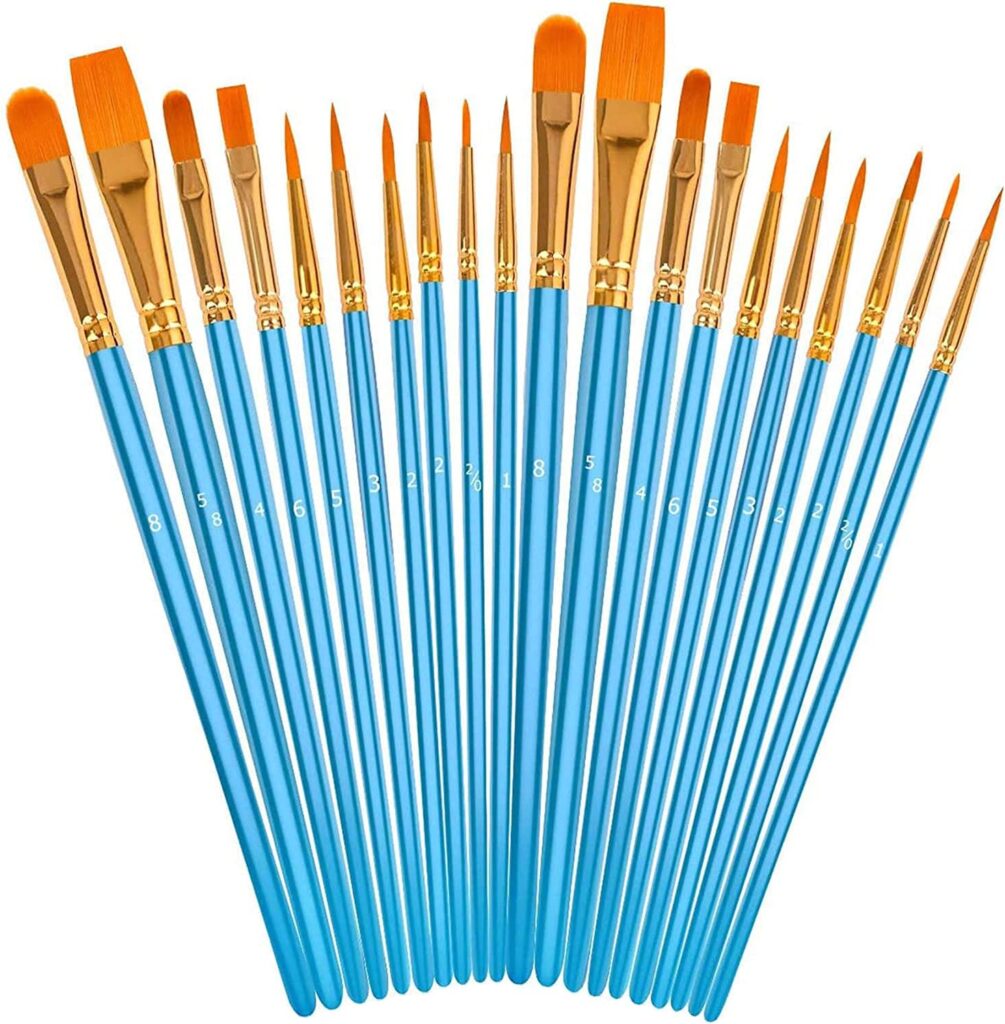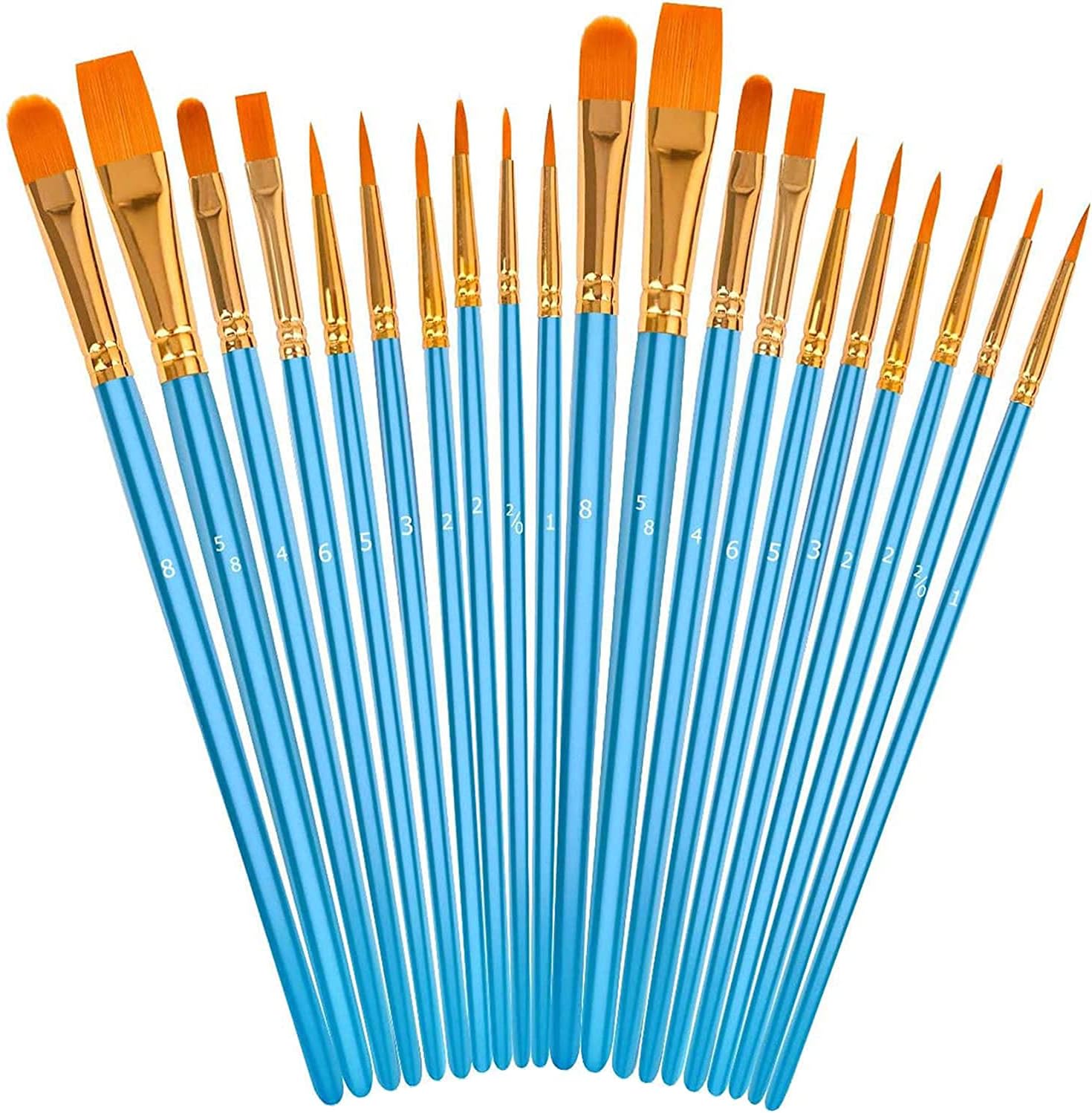 Best Acrylic Paint Brush Overall:
The Soucolor brush set boasts top-notch synthetic fibres, making it a stellar choice for acrylic paint enthusiasts. This comprehensive set covers all your brush needs, featuring a versatile lineup that includes round, Filbert, flat, liner, and riggers. 
Whether you're adding intricate details or tackling larger areas, the mid-sized round brush shines. These brushes are equally adept at handling oil paints or acrylics, whether you're working on canvas, rocks, or paint-by-number projects. 
Notably, they offer impressive quality at an affordable price point. To ensure their longevity, remember to wet the soft tips before their maiden use and give them a good cleaning and thorough drying after each artistic escapade.
Best Synthetic Bristles Set:
Mont Marte Synthetic Brushes
Novice artists seeking quality synthetic brushes will find solace in the Mont Marte paint brush set. Designed with acrylic paints in mind, these brushes are equipped with durable ferrules that resist shedding, ensuring your creative process remains frustration-free.
The set includes round brushes in sizes #6 and #16, perfect for crafting thin lines. For broader strokes, you'll find two flat brushes in sizes #8 and #10, while the versatile Filbert brushes come in sizes #8 and #10.
These brushes are versatile enough to tackle acrylic painting on various surfaces, whether it's wood, ceramic, glass, or traditional canvas. Just remember to give them a good cleaning after each artistic endeavour, as dried acrylic paint can be their kryptonite.


Best Professional Artist-Grade Brush:
Da Vinci Acrylic Paint Brush Set
For professional acrylic artists seeking both variety and versatility, this 4-piece set of Da Vinci synthetic fiber brushes is a true gem. Each brush is thoughtfully designed with nickel-plated brass ferrules, ensuring that the blend of thinner and thicker fibers stays securely in place without any pesky shedding.
These brushes stand out for their remarkable ability to hold color, surpassing many other synthetic counterparts. Crafted in Germany, they're available with either brown or white bristles, offering artists a choice in aesthetics to match their creative preferences. Dive into your acrylic masterpieces with confidence, knowing you have the right tools at your disposal!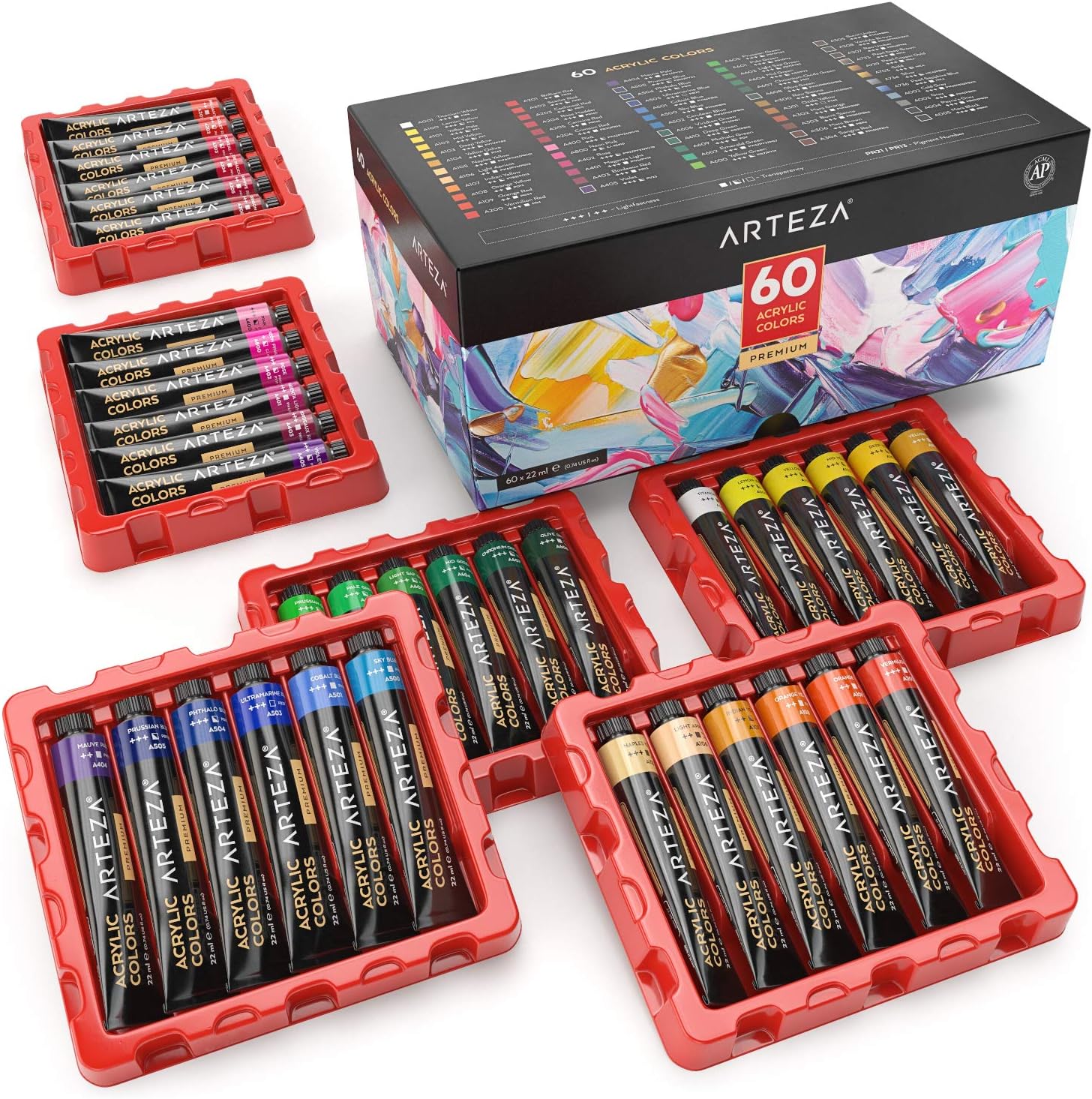 Choosing the perfect acrylic paint can be a bit like embarking on an exciting adventure. Whether you're just starting out, a passionate sketcher, or a seasoned pro, we've got you covered. We'll break down the key factors that matter most: price, colour variety, and consistency. By the end of this guide, you'll have the insights you need to select the ideal acrylic paint for your creative journey. So, let's jump in and discover the colourful realm of acrylic paint together!